Venue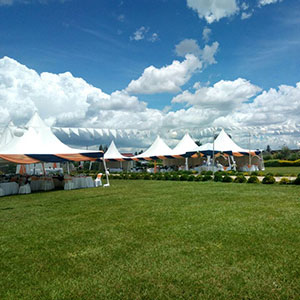 Our own spectacular, breath-taking, ever-green wedding grounds equipped with large parking space as well modern amenities facilities.
Decor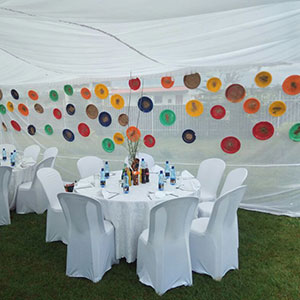 We offer complete and classy theme oriented decoration package inclusive of both fabric & floral for venues and motorcade.
Cake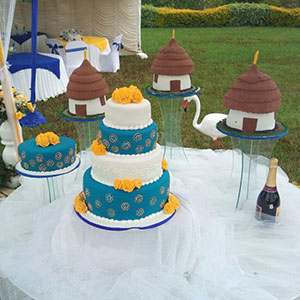 We bake tasty and theme wedding theme inclined cakes of creative design & flavors to meet individual couple's taste.
Catering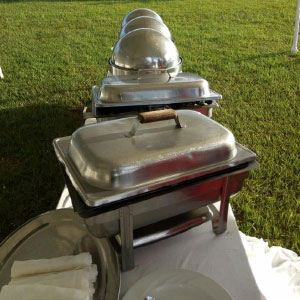 Bridal reception catering (Assorted African/ exotic menus) complete with immaculate catering and service and accessories.
About Samdove
Samdove Ltd is a one stop events/ weddings management center situated at the ground floor of Kenyatta International Conference center (KICC). Our brand new wedding gardens is located along Eastern Bypass (Connecting Thika Road to Mombasa Road). Kindly note we re-located from Karen to this new venue effective early 2015.
Our Offering
Wedding Venue – Ever-green garden
Spotless tents, dressed seats & tables
Complete decoration package
Bridal reception catering
Videography and photography
PA system
We've re-located our gardens from Karen to the Eastern By-pass (one connecting Thika road to Mombasa road). This is due to strict noise control levels for entertainment i.e P.A, live bands that we had to conform with in Karen (being a residential neighborhood. However, our services remain the same and the new venue is bigger and better.